Preservation Achievement Awards
The Preservation Achievement Awards honor outstanding achievements in historic preservation and compatible new construction in Boston. Celebrated for their positive impact on the city's built environment, award-winning projects are looked upon as models for future preservation work. Nominations for these prestigious awards are accepted every spring. Past winners include the Lenox Hotel, Fenway Park, The Boston Athenaeum, Trinity Church, The Liberty Hotel, The Paramount Center, the Leonard P. Zakim Bunker Hill Memorial Bridge, and the Isabella Stewart Gardner Museum.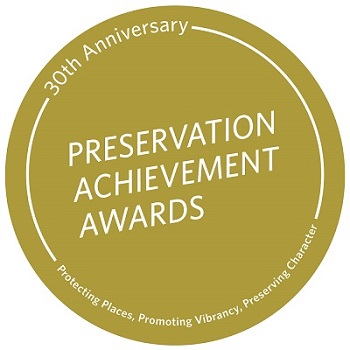 2018 PRESERVATION ACHIEVEMENT AWARD WINNERS 
Congratulations to our Preservation Achievement Award winning projects!   
AWARDS CEREMONY HIGHLIGHTS